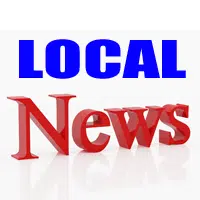 According to WTHI in Indiana, there is an ongoing investigation surrounding the murder of a Vigo County Resident.
The victim is Zachery Crockett, whose autopsy showed he had died from a stab wound to the chest. The man currently in custody and who is suspected of the stabbing is Zachery's own brother Mason Crockett.
The incident occurred Friday Afternoon, when the Vigo County Sheriff's Office received a call from Elizabeth Smith, the boy's mother, and she told deputies that Mason had given her a call saying he had gotten into a fight with Zachery and that he had stabbed him with his pocket-knife. Vigo County's Chief Deputy Moats also had reported the department were called to a residence for reports of a white, male suspect who was down in the yard.
Mason was arrested on Friday Night and is now held in custody at the Vigo County Jail without a bond and on charge for murder.
At this time detectives are saying the cause for the stabbing was due to a count of Jealousy. They believe both brothers were seeing the same girl.
Read more about the case here.