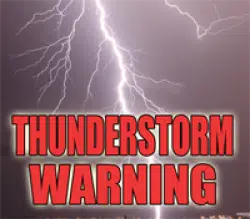 The National Weather Service in Lincoln has issued a Severe Thunderstorm Warning for the Southern Vermillion and Northeastern Edgar Counties until 11:00 PM CDT.
Around 10:27 PM a storm was located near Argenta and moving East at 40 mph.
With this storm could come 60 mph winds and nickel sized hail.
Locations impacted include: Georgetown, Westville, Tilton, Catlin, Oakwood, and Ridge Farm. Also interstate 74 between mile markers 200 and 205.
For your protection move to an interior room on the lowest floor of a building.