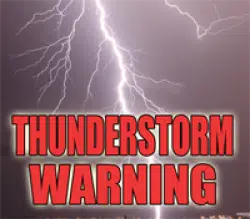 The National Weather Service in Lincoln has issued a Severe Thunderstorm Warning for Eastern Sangamon, Macon, Christian, and Western Shelby Counties until 5:15 PM CDT.
Around 4:23 a Severe Thunderstorm was located near Litchfield and moving east at 45 MPH. The storm is expected to produce 60 MPH winds.
Locations impacted include: Decatur, Taylorville, Shelbyville, Pana, Mount Zion, Rochester, Forsyth, Riverton, Pawnee, Moweaqua, Long Creek, Warrensburg, Assumption, Blue Mound, Macon, Edinburg, and Morrisonville. As well as Interstate 72 between mile markers 105 and 145.
For protection please move to an interior room on the lowest level of a building.