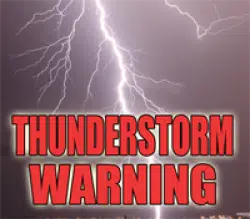 The National Weather Service in Lincoln has issued a Severe Thunderstorm warning for piatt, Moultrie, Macon, Shelby, Jasper, Richland, Clay, Effingham, and Cumberland Counties until 5:45 PM CDT.
Storms are moving east at 40 MPH and producing wind gusts up to 60 MPH. Expect damage to Roofs, Siding, and Trees.
Please for your protection seek shelter and move to the lowest level floor possible of a building.