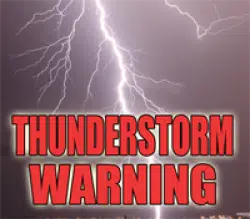 The National Weather Service in Lincoln has issued as Severe Thunderstorm Warning for Vermillion and Eastern Champaign Counties until 6:45 PM CDT.
At 5:55 PM Severe Storms were located near Rantoul moving east at 50 MPH. With these storms come 60 MPH winds and expected damage to roofs, siding, and trees.
Please seek shelter and move to a lower level of a building for safety.