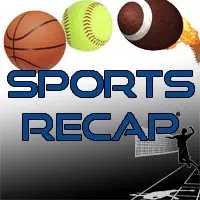 Mahomet-Seymour/Mt. Zion Recap
Mt. Zion got out to an early lead over Mahoment-Seymour, who will be an Apollo Conference team next year, 7-0.  The game was delayed due to some weather.
Mt. Zion kept their lead and won 13-0.  The Braves will stay on the road next week to travel to Highland.
Triad/Mattoon Recap
It was a couple costly turnovers for Mattoon that really let the game get away from the Wave after trailing but just a touchdown early on.
Mattoon ended up losing by three possessions, 40-23 over Troy Triad.  The Green Wave hit the road for Masoutah next week.
Charleston/Rantoul Recap
After a winless Charleston football season in 2015, the Trojans go up early against Rantoul.  Rantoul was the last team Charleston beat before a 0-9 season last year and the defense and running game of the Trojans get them back in the win column, 14-6.
Charleston goes on the road to Mt. Vernon next week.
Taylorville/Mt. Vernon Recap
The defending Apollo Conference champs had no trouble with their opening game against Mt. Vernon.  The Tornadoes went up 28-0 in the first half and wouldn't look back.  Taylorville shut out Mt. Vernon on their way to a 35-0 win to open their season.
Taylorville stays on the road to play at Wood River East Alton next week.
Pana/Staunton
Pana opens up the first quarter with a 13-0 lead to open up their promising season and doesn't look back.  The Panthers shut out Staunton on their way to 49 points to get the victory.
Pana will be at home next week to take on Roxana.
Tolono Unity/Decatur St. Teresa Recap
With both teams ranked #2 in their respective classes, St. Teresa jumped all over Tolono Unity early on taking a 13-0 lead in the second quarter.  After a very defensive second half, St. Teresa was able to add a couple more scores to blank Tolono Unity 27-0.
St. Teresa travels to Nokomis next week while Tolono Unity will host Monmouth Roseville.
Cumberland/Decatur Lutheran Recap
Decatur Lutheran was all over Cumberland in the first half of play, jumping up 22-0 in the second quarter and didn't look back.  Both teams scored in the third quarter but it wasn't enough for Cumberland to come back.  LSA wins 29-6.
Cumberland hosts Sullivan next week.
Arthur Lovington Atwood Hammond/Tri-County Recap
After a 1-8 2015 season for ALAH, they trailed Tri-County in the first half 13-6.  The scoring continued for the two teams as Tri-County still held on to a small lead, 19-12.  That was before ALAH outscored Tri-County 12-0 late in the game to equal their season win total from last year already.
ALAH hosts Palestine next week while Tri-County goes on the road to defending state champions, Arcola.
Shelbyville/Pawnee Recap
Shelbyville and Pawnee each getting into the endzone twice in the first half to make it 14-14 in the third quarter.  After a snap over the Rams punters head, Pawnee recovers in the endzone to make it 21-14 in the third.  Pawnee would go on to win 33-20.
Shelbyville hits the road to face Cerro Gordo next week.
Sullivan/South Fork Recap
Sullivan scored a few times early on in the first quarter to quickly go up 14-0.  Sullivan continues to pour on the points to go up 28-0 at halftime.  The scoring didn't stop as Sullivan shuts out South Fork 42-0.
Sullivan plays at Cumberland next week.
Tuscola/Fisher Recap
Tuscola scores early and just keeps scoring against Fisher.  35-0 in the third quarter and Tuscola would end up winning 61-6 over Fisher.
Tuscola travels to Villa Grove next week.
Full scoreboard can be found at myradiolink.com