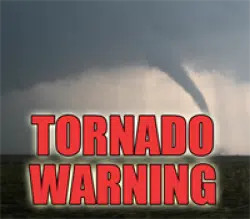 The National Weather Service has issued a Tornado Warning for Southeastern Champaign County until 6:45pm CT.
At 6:08pm a severe thunderstorm capable of producing a tornado was located over pesotum moving east at 25 mph
This includes the following highways…
Interstate 57 between mile markers 220 & 226
Interstate 74 between mile markers 194 and 197.
Take Cover now! Move to a basement or an interior room on the lowest floor of a sturdy building. Avoid Windows. if you are outdoors, in a mobile home, or in a vehicle, move to the closest substantial shelter & protect yourself.