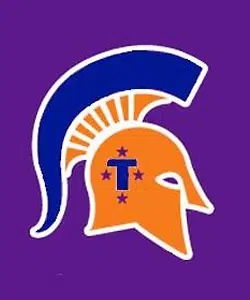 A battle of winless teams took place at Villa Grove Friday night as Villa Grove took on Tri-County.
Both teams came in 0-3 and both teams opened up Little Okaw Valley play on Friday.
Two early touchdowns in the first quarter gave Villa Grove an early 14-0 lead, which held till halftime as neither team scored in the second quarter.
Villa Grove put up three touchdowns in the third quarter to pull away and beat Tri-County 44-12.
The first Villa Grove touchdown in the third quarter came off a seven yard touchdown pass and a successful two point conversion to lead 22-0 in the third.
Finally, off a 14 yard pass, Tri-County was able to get on the board, but a failed extra point had them trailing 22-6 still in the third quarter.
Two long runs toward the end of the third quarter broke the game wide open for Villa Grove.  The first was a 37 yard touchdown run and the other, coming with just seconds left in the third, went for 44 yards.
One more long touchdown run for Villa Grove came in the fourth quarter to wrap up their scoring.  It was a 57 yard run to extend their lead to 44-6.
Tri-County was able to score one more in the fourth quarter on a seven yard touchdown run to make the score what would be final, at 44-12.
With the loss, Tri-County drops to 0-4 overall and 0-1 in the Little Okaw Valley conference.  The Titans will play at home against Oblong (2-2) next week for the Tri-County homecoming game.
Villa Grove picks up their first win to improve to 1-3 on the year and 1-0 in conference play.  The Blue Devils play at Martinsville (1-3) next week.
Lane talked to Tri-County head coach after the game, check it out: