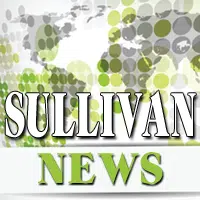 A battle between 2-1 teams in the Central Illinois Conference took place Friday night as Warrensburg-Latham and Sullivan/Okaw Valley met up.
It was not much of a battle in the second half, but a lot of point were put up by both teams, a combined 110 points to be exact.
As you could imagine, it all started in the first quarter.  A five yard pass from Tuttle to Farris gave Sullivan the early lead, but not for long as Lewis took in a 20 yard run for a touchdown to tie the game at 7-7.
Another pass from Tuttle to Farris saw Sullivan regain the lead, but again, not for very long.  Lewis ran in a 24 yard touchdown run before returning the ball 80 yards on a punt return to give Warrensburg their first lead of the day.  At the end of a wild first quarter, Warrensburg led 21-14.
The scoring slowed down a little bit in the second quarter as Sullivan tied the game back up on a 15 yard run from Tuttle.
Another long run though for Lewis gave the lead right back as he went for 78 yards but the extra point was no good and Warrensburg led by 6.
Sullivan's Hubbard broke a long run himself for 82 yards and a touchdown before halftime and Sullivan led by a point, 28-27 at halftime.
Sullivan scored first coming out of the locker room on a 36 yard run from Tuttle but the scoring halted from there, at least for the Redskins.
In the third quarter alone, Warrensburg's Dionte Lewis ran in a 57 yard touchdown, an 18 yard touchdown, a 6 yard and 42 yard touchdown to give the Cardinals 27 points in the third quarter alone and led 54-35.
But Lewis wasn't quite done yet, he took in a short seven yard run in the forth quarter as well and the Cardinals put up one more touchdown to slaughter Sullivan/Okaw Valley 75-35.
With the win, Warrensburg Latham improves to 3-1 and 1-0 in the Central Illinois Conference.  The Cardinals will play at home against Shelbyville (2-2) next week.
Sullivan/Okaw Valley drops to 2-2 on the year and 0-1 in conference play after the loss.  The Redskins plays on the road at Meridian (0-4) next week.