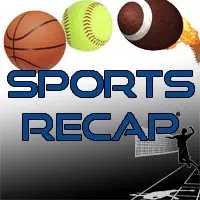 Cumberland got their first win of the season last week and traveled to winless Palestine-Hutsonville this week.
Cumberland put up a lot of points and began early on in the first quarter.  Keaton Titus ran in from 13 yards out then ran in himself for the two point conversion and Cumberland led 8-0 in the first.
The Pirates scored again in the first quarter, this time from a Ryan Yaw seven yard run.  The two point conversion failed, Cumberland led Palestine 14-0 after one quarter.
A 23 yard touchdown pass early in the second quarter put Palestine on the board for the first and what would be the last time in the game.  Cumberland had no trouble with Palestine, 52-7 final.
Cumberland had an answer to Palestine's touchdown in the second.  Titus began a run right at midfield and ended up in the endzone for a 50 yard touchdown run and a 22-7 lead after the successful two point conversion from Yaw.
Cumberland scored one more time before halftime, it was a 60 yard pass from Brody Donsbach to Tyson Magee that put Cumberland up 30-7 at the half.
Magee returned a fumble 19 yards for a touchdown, Titus ran in again, this time from 9 yards out, and Kingery had a five yard all in the third quarter to end all scoring.
With the big 52-7 win, Cumberland improves to 2-3 on the season and have won two straight.  The Pirates are 2-0 in the Conference and will take on another undefeated conference opponent in Oblong (3-2) next week.
After the loss, Palestine drops to 0-5 on the season and 0-2.  They will play Villa Grove next week on the road.