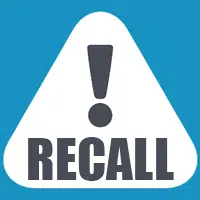 According to CNN, The US Department of Agriculture's Food Safety Inspection Service  has announced that Tyson Foods has voluntarily recalled more than 130,000 pounds of cooked chicken nuggets after a customer reported finding "foreign material" in a chicken nugget product.
Tyson Foods have said they believe the "foreign material" may be hard plastic with sizes ranging from 21 mm in length and 6.5 mm in diameter. Tyson also say the source for the plastic may be from a round, hard plastic rod used to connect the transfer belt.
The recall applies to 5 pound bags of fully cooked panko chicken nuggets with a "use by" date of July 18, 2017; in addition to Spare Time nugget-shaped chicken breast pattie fritters with rib meat, which have been shipped to Pennsylvania. The USDA has advised that these products should not be consumed, instead throw them away or return them to the store in which they were bought.