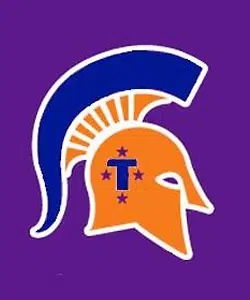 Tri-County and Palestine met up on Friday night in a game featuring teams that both have 1-6 overall records, and 1-3 records in the Little Okaw Valley Conference.  Neither team is able to make the 2016 playoffs.
Tri-County scored first on a fake punt from 44 yards out that went in for a touchdown.  The extra point attempt was no good, Tri-County led 6-0 in the first.
Palestine had an early drive going but was stalled and Pioneers had to settle for a 32 yard field goal to cut the lead in half, 6-3.
Tri-County scored a couple more times in the first half and held Palestine to just those three points, the Titans led 21-3 at the break.
Tri-County scored one more time in the third quarter and also allowed a Palestine score in the third and it was 29-11 heading into the fourth quarter.
The Titans put up one more, as did Palestine and Tri-County beat Palestine 35-19.
With the win, Tri-County improves to 2-6 overall this year and 2-3 in the Little Okaw Valley.  The Titans will take on Sangamon Valley (5-3) next week, who can clinch a playoff spot with a win.
With the loss, Palestine falls to 1-7 overall on the year and finishes at 1-4 in the Conference.  Palestine will finish off their season at Decatur Lutheran next week.
Lane had a chat with Tri-County coach Casey Pinnell after the game, take a listen: