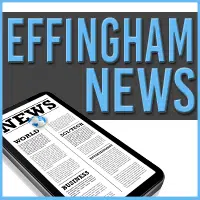 An Effingham man who pleaded guilty to aggravated DUI was sentenced to 11 years in prison Thursday.
33-year-old Richard Rodgers had pleaded guilty in the August 2015 car accident case that killed a man.
Officials say Rodgers was under the influence of more than five times the amount of heroin needed to cause impairment when the accident occurred.
Police say his SUV crashed into 34-year-old Justin Baker's vehicle. Baker died and his 4-year-old step-son was severely injured.
(WEIU-TV)