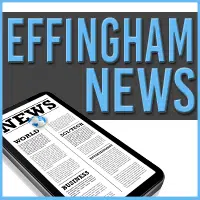 City officials in a local community are discussing making the city a "quiet zone" for trains.
Effingham City Engineer/Planner Jeremy Heuerman tells WEIU-TV the proposal is because of the noise from the number of trains that roll through the city.
Heuerman says residents don't like the noise, and that the proposal would stop trains from blowing their horns within city limits.
In order for the change to happen, all crossings within the city must have lights and gates.
He says the measure is a collaborative effort between the city of Effingham, the Illinois Commerce Commission, CSX Railroad, and I-DOT.
The effort has been in the talks for years and is currently being discussed by the city.
Heuerman hopes the "quiet zone" is in place within five to ten years.