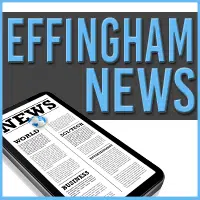 Police find a large amount of marijuana after a traffic stop in Effingham.
The Effingham County sheriff's department says Alyson Rodriguez (40) of Odenton, MD, was stopped Wednesday on U.S. 40.
The department says a K9 found about 60 pounds of marijuana in the trunk.
They also found a small amount of cocaine in Rodriguez's purse.
Rodriguez is in the Effingham County Jail on a $50,000 bond for cannabis trafficking.