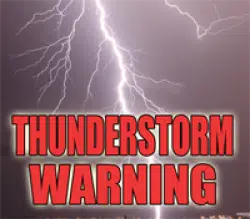 The National Weather Service has issued a Severe Thunderstorm Warning for  Northwestern Coles and South Central Douglas Counties until 7:45pm CST.
At 7:01 PM, a severe thunderstorm was located over Cooks Mill, moving northeast at 75 mph.
The storm is cablable of producing 60 mph winds and quarter sized hail. Expect hail damage to vehicles with wind damage as well.