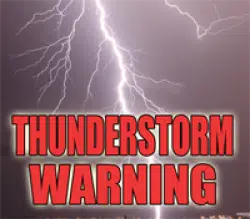 The National Weather Service in Lincoln has issued a Severe Thunderstorm Warning for Jasper, Richland, and Clay Counties until 8:45 p.m. CST.
Around 7:38 p.m. severe thunderstorms were located near Iola moving northeast at 50 mph.
The storm is capable of producing 60 mph winds with quarter sized hail. Expect damage to vehicles, roofs, sidings and trees.