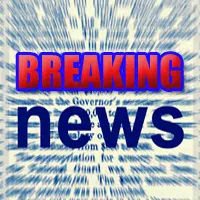 >>U.S. Drops "Mother Of All Bombs" In Afghanistan
(Undated)  —  The White House says it dropped the so-called "mother of all bombs" to deny ISIS "operational space" in Afghanistan.  The more than 20-thousand pound bomb was dropped for the first time this week on an ISIS target in the eastern part of the country.  White House spokesman Sean Spicer called it large, powerful and accurate.  It is the largest non-nuclear bomb that has ever been built.  The effectiveness of the bombing is still being assessed.  Spicer said the U.S. took all necessary precautions to avoid civilian casualties.
The primary target was an ISIS tunnel and cave complex.  Spicer said ISIS has been using a series of tunnels to target American forces. The massive bomb was developed during the Iraq war but has never been used on a battlefield before now.
###
Terry Moore/jm
Copyright © 2017
TTWN Media Networks Inc.

04-13-2017 10:40:08