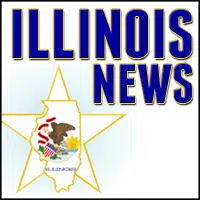 Governor Bruce Rauner has declared May 2017 to be Childhood Drowning Prevention Month in Illinois, and in preparation for bringing awareness to the issue, Monday, April 17th, Illinois DCFS released two audio and two video public service announcements (PSA's) aimed to educate the public about the importance of actively watching kids when they are in or near water to prevent accidental drowning deaths.
According to the CDC, drowning ranks fifth among the leading causes of unintentional injury and death in the US, and is the second leading cause of injury death for children ages 1 to 14 years. More children between the ages of 1 and 4 die from drowning than any other cause of death except birth defects.
In 2016, 21 Illinois children under the age of 18 lost their lives due to accidental drowning: 13 in pools, three in bathtubs, two in lakes, two in rivers and one in a drainage ditch.
For more water safety tips, including posters and coloring books for children, visit www.DCFS.Illinois.gov.
Use these links to listen to, watch or download the PSAs: