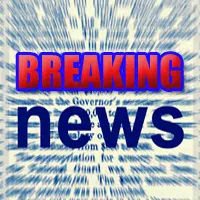 >>California Triple Murder Suspect Motivated By Race
(Fresno, CA)  —  Police say today's triple killing in Fresno, California was not terror related.  Fresno Police Chief Jerry Dyer said the suspect was motivated by racism.  Kori Ali Muhammad is in custody after going on a shooting spree that took place across several locations, including outside of a Catholic Charities building.  Muhammad is also the suspect in the murder of a security guard at a Motel 6 Thursday.  All of the victims were white.
Dyer says that even though Muhammad yelled out the Arabic phrase for "God is great," he later told police he was only pledging his allegiance towards God.  He said Muhammad made statements to police leading them to believe the shootings were motivated based on hate of white people.  Dyer has asked the FBI to join the investigation.
###
Craig Martin/am
Copyright © 2017
TTWN Media Networks Inc.

04-18-2017 18:52:09