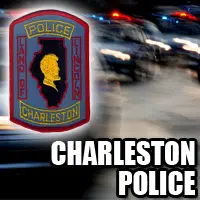 Today, April 22, at 2:28 a.m. the Charleston Police Department responded to the sound of a gun shot in the 1000 blk of 7th street. Officers located two gunshot victims in the yard of the residence. One of the victims was airlifted to Carle Hospital in Urban where he died as a result of his injuries. The other victim has survived his injuries. Any further status in unknown at this time. The deceased has been identified as 23 year old, Byron Edingburg of Chicago.
The second report of shots fired was in the 2000 blk of 12th street, and came in at 3:07 a.m. There were no reported victims at this address.
Investigations are underway and additional information will be released when possible. Charleston Police are being assisted by the Coles County State's Attorney office, Coles County Sheriff's Office, Eastern Illinois University Police Department, and the Mattoon Police Department.
Anyone who has information related to these events please contact the Charleston Police Department at 217-345-8402 or Crime Stoppers toll free at 1-866-345-8488, or you can text any leads to 274637