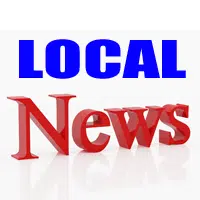 WEIU TV reports: The University of Illinois System has launched a three-year, $60 million initiative to recruit top faculty to its universities in Urbana-Champaign, Chicago and Springfield.
University President Tim Killeen says the objective is to bring in tenured, high-achieving faculty in a broad range of academic disciplines.
The plan is dubbed the President's Distinguished Faculty Recruitment Program.
Under the program, $10 million would be committed from the university system to recruitment efforts each year, matched by each of the three campuses.
The goal is to hire 10 to 15 new faculty members each year, or 45 over three years.
The university has become a popular recruiting ground for colleges hoping to hire top faculty amid pension uncertainties, a state budget crisis and minimal raises.
Also, the University of Illinois Board of Trustees approve a $15.9 million renovation for the future home of the new Carle Illinois College of Medicine.
The project will upgrade the Medical Sciences Building, a 32,000-square-foot facility that currently houses a regional campus of the University of Illinois at Chicago (UIC) College of Medicine and will be renovated as the headquarters of Urbana's pioneering new medical school.
University officials say construction will begin in November to renovate the building's anatomy laboratory and administrative offices, and upgrade classrooms to accommodate team-based active learning.
Work is scheduled to be completed by late 2019, and will be financed through gift and institutional funds, with no new state funding involved.
The Carle Illinois College of Medicine was created in partnership with Urbana-based Carle Health System to promote breakthroughs in treatment and equipment by integrating technology, data science and systems-based approaches into medical training and research.
The intersection of engineering and medicine is described by many as a new frontier of scientific advancement.
Planning has been underway for more than two years to launch the first new college in Urbana-Champaign since 1957.
Preliminary plans call for enrolling the first 32 students in 2018, and increasing admissions gradually to 64 a year by 2022-23.  The college would educate a projected total enrollment of more than 256 students annually by 2025-26.