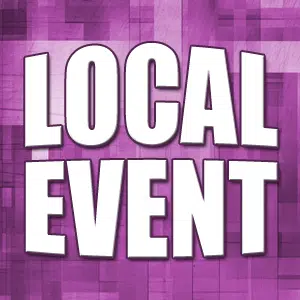 Here is a list for Local Events happening on June 3rd, 2017.
The Arthur Strawberry Jam in Arthur – Fresh strawberry pie and strawberries by the quart.  Merchant fair, food and craft vendors, contests and giveaways all weekend long!
Giant Garage Sale – 9:00 a.m. to 4:00 p.m. at the Effingham County Humane Society.  Plus city wide sales going on in Gays and Windsor.
The Best of Barbershop – The Coles County Barbershop Chorus and Quartets will present this show at the Dvorak Concert Hall.  Joined by the Charleston High School Girls Quartet and "Boardwalk" a comedy quartet from Florida.  Show time is at 4:00 p.m.
Mattoon Exchange Club's  Youth Scholarship Golf Tournament.  Flights for men and women.  Tee-times can be set by calling Rogala Public Golf Course at 217-235-5518.
Buckin' For Wishes Rodeo –  At the Effingham County Fairground in Altamont.  Rough stock, high energy night of bull riding, barrel racing, trick riding, and kids' round up.  Gates open at 5:00 P.M.  Opening Ceremony at 6:45,  Kick off at 7:00.
Dance with the Tri-County Players –  The dance will be at the Mason Community Center in Mason.  Dance starts at 6.  Food is available via donation, and there is a 50/50 raffle. More info call Judy Krone at 217-857-3145.
The Old Crows and Young Cardinals Band Performance at Cumberland Sportsman Club – Pulled pork,  and great music.  Admission is $5.00.  Show starts at 8 p.m.