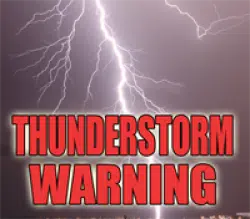 The National Weather Service in Lincoln has issued a Severe Thunderstorm Warning for Moultrie, Piatt, De Witt, and Macon Counties until 9:30 p.m. CDT.
The storm was located near Weldon and moving southeast at 55 mph. The storm could produce 60 mph wind gusts.
The storm impacts Decatur, Clinton, Monticello, Sullivan, Mt. Zion, Forsyth, Arthur, Maroa, Bement, Cerro Gordo, Bethany, Warrensbug, Lovington, Argenta, Oreana, Dalton City, Hammond and Interstate 72.
Prepare immediately for damaging winds. People outside should move immediately to shelter inside a strong building. Stay away from windows.