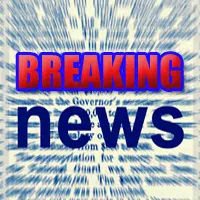 (Charlottesville, VA)  —  At least three people are dead and dozens injured after violence broke out at a white nationalists rally in Charlottesville, Virgina.  Violence erupted as groups waving Confederate flags, neo-Nazis and members of the so-called alt-right movement began trading punches and throwing bottles at counter-protestors.  A 32-year-old woman was killed when a car drove into a crowd of counter-protesters.  The driver is in custody.  Two Virginia state troopers were killed when a helicopter patrolling the scene crashed outside of Charlottesville.
###
Craig Martin
>>Politicians React To Charlottesville Violence
(Charlottesville, VA)  —  Politicians are vocal on social media today condemning the violent protests at an alt-right rally in Charlottesville, Virginia.   Former President Obama tweeted, "No one is born hating another person because of the color of his skin or his background or his religion."  Virginia Governor Terry McAuliffe said, "the acts and rhetoric in Charlottesville over the past 24 hours are unacceptable and must stop. A right to speech is not a right to violence."  Senate Majority Leader Mitch McConnell tweeted, "the hate and bigotry witnessed in Charlottesville does not reflect American values."  Former presidential candidate Hillary Clinton said, "my heart is in Charlottesville today, and with everyone made to feel unsafe in their country."
Ohio Governor John Kasich said, "racism and violence have no place in America.  All of  us must condemn hate wherever it is found."  Speaker of the House Paul Ryan tweeted, "the views fueling the spectacle in Charlottesville are repugnant.  Let it only serve to unite Americans against this kind of vile bigotry."
###
Wafa Shahid/cm  KY) OH) WI)
Copyright © 2017
TTWN Media Networks Inc.