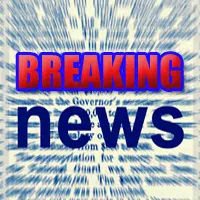 (Barcelona, Spain)  —  Police in Spain are still looking for the person who drove a van into a crowd in Barcelona, killing at least 13 people.  The terrorist attack in Spain's second-largest city Thursday left more than 100 other people hurt.  Police said in a press conference that the attacker was trying to kill as many people as possible when he drove onto the pedestrian walkway.  The driver took off from the scene and is still at large.  However, Barcelona police made two arrests in connection with the attack, but neither person was behind the wheel of the van.  ISIS has claimed responsibility for the attack.
The terror is Spain continued into the night with what appeared to be a second attack in a town about 75 miles south of Barcelona.  Police shot and killed four suspected attackers and a fifth was seriously hurt in the town of Cambrils.  Six civilians and one police officer were hurt in that attack.  Police are working on the belief that the incident is connected to the Barcelona attack, as well as a deadly explosion earlier this week in another town near Barcelona.
President Trump is condemning the attack in Barcelona.  On Twitter, he wrote that the U.S. will do whatever is necessary to help Spain.  He added "Be tough and strong, we love you!"  Trump had another response that raised eyebrows.  He resurrected a debunked urban legend he often repeated on the campaign trail about an Army general who he said used pig's blood to shoot Muslims captured in the Philippines.  Trump tweeted the event should be studied.
###
Alexander Martin/cm
Copyright © 2017
TTWN Media Networks LLC

08-17-2017 19:03:02