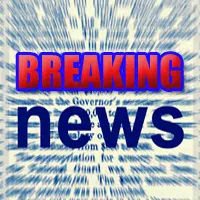 The search goes on for survivors of Hurricane Harvey in flooded neighborhoods across southeast Texas.  Millions of people are coping with widespread flooding and the loss of homes, cars and personal property.  More than 100-thousand people in Beaumont are still without drinking water days after city pumps failed.  Tens of thousands remain in shelters across Southeast Texas.  More people are being told to evacuate areas where rivers are expected to crest over the weekend.
Officials are letting a major fire burn itself out at a flooded chemical plant near Houston.  Flames and heavy black smoke could be seen pouring from the plant owned by Arkema in Crosby.  Flooding from Hurricane Harvey knocked out power causing a loss of refrigeration at the plant which resulted in volatile chemicals overheating.  Plant officials had warned of the danger of explosions and fires.  Workers at the plant and residents in the area were evacuated this week.
President Trump is calling for unity in a time of crisis amid the devastation from Hurricane Harvey.  Trump plans to visit Houston and Lake Charles, Louisiana tomorrow.  He devoted his weekly address to the topic, saying when one part of America hurts, we all hurt.
###
Craig Martin      TX) LA)
Copyright © 2017
TTWN Media Networks LLC