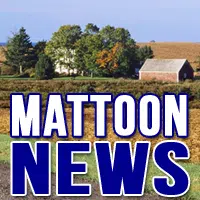 Tonight at 7:00 p.m. a press conference was held at Mattoon School Administrative Office in regards to the Shooting at Mattoon High School earlier this afternoon. In attendance speaking on the subject matter was Mattoon's Superintendent Larry Lilly, Mattoon Chief of Police Jeff Branson, and State's Attorney Brian Bower. 101.3 WMCI, 104.3 The Party, 92.1 The Axe, and Victory 103.9 attended at the conference and this is what can be confirmed:
The incident occurred at approximately 11:30 a.m. in the school's cafeteria. Shots were fired by a male student, who was reported to be acting alone, and a female teacher was able to subdue the student from causing any more injury or damage. One student is confirmed injured, however prior to the conference was interviewed and is said to be in good spirits and in stable condition.
Over the next days to come officers will be present on the school's campus to continue the investigation, interview students, and provide counselling and comfort to students who may need it. In addition to officers,  counselors will also be on hand to provide comfort.
For school on Thursday, September 21st: Mattoon High School will have early dismissal at 12:09 p.m. and lunch will not be provided. The remaining schools throughout Mattoon's school district will have classes as regularly scheduled, however parents who wish to keep their child/children home for safety reasons will be granted an excused absence.
At this time the investigation is ongoing and due to confidentiality of minors, the identities of those involved are remaining under wraps.