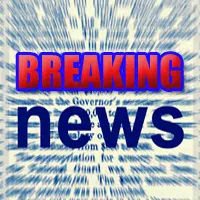 (Las Vegas, NV)  —  The investigation into the deadliest mass shooting in U.S. history continues.  Clark County Sheriff Joseph Lombardo says investigators have gone through the suspected shooter's house and recovered another 18 guns, explosives and thousands of rounds of ammo.  Stephen Paddock is accused of killing at least 59 people and hurting 527 others at a country music concert on the Las Vegas Strip.  Paddock fired down on the concert from his hotel room on the 32nd floor of the Mandalay Bay.
Police are searching for a motive in last night's deadly shooting at Las Vegas.  In a press conference today, Clark County Sheriff Joe Lombardo said he couldn't get into the mind of a psychopath yet.  Earlier, a representative for the FBI said there's no known link between Paddock and international terrorism, despite reports that ISIS has claimed responsibility for the attack.  Lombardo added that several guns have been found during the investigation into Paddock's background, and ammonium nitrate was found in Paddock's car.  The chemical is fertilizer that is also highly explosive.
Senator Chris Murphy is slamming his colleagues on the Senate floor, for their failure to take action on gun control.  The Connecticut Democrat said, "Slaughter after slaughter, Congress does nothing."  Murphy said while thoughts and prayers are important in the wake of tragedy, in reality, they do nothing.  He called the issue of gun violence a "uniquely American problem," and denounced his colleagues for "doing nothing" to combat it since 20 first graders were shot at Sandy Hook Elementary School in his home state of Connecticut in 2012.
###
Alexander Martin
Copyright © 2017
TTWN Media Networks LLC

10-02-2017 16:15:02