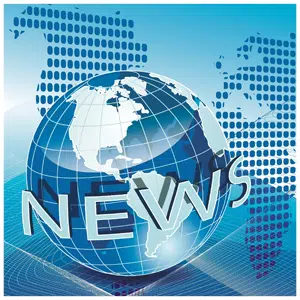 Update:
Firefighters in Southern California are battling six major wildfires this morning.  Strong Santa Ana winds are expected to fuel the fires throughout the day.  State officials say the newest blazes, in San Diego and Riverside counties, are being driven by high winds and low humidity.  Forecasters are predicting extreme fire danger in the region through the weekend, with wind gusts peaking up to 50-miles-per-hour and humidity as low as five-percent.  Overall, the six blazes burning in Southern California have burned over 140-thousand acres and forced over 200-thousand residents from their homes.
###
John Abrahamsen
Copyright © 2017
TTWN Media Networks LLC

12-09-2017 05:51:05
(San Diego, CA)  —  Southern California is under siege as wildfires rage from San Diego to Santa Barbara Counties.  There are currently six fires, the biggest being the Thomas Fire which has burned over 143-thousand acres and destroyed or damaged over 400 homes in parts of Ventura and Santa Barbara counties.  It's just ten percent contained.  The first fire-related death has been confirmed.  A 70-year-old woman was found dead in a car that crashed along an evacuation route.
Meanwhile, a fast-moving brush fire is forcing thousands of evacuations north of San Diego.  The Lilac Fire has burned over four-thousand acres near Fallbrook, and has destroyed at least 20 structures so far.  It stands at 15 percent containment.
Firefighters are making gains on two fires in Los Angeles County.  The Creek Fire in the hills above Sylmar is 70-percent contained after burning over 15-thousand acres.  Most evacuees are being allowed to return to their homes.  The Rye Fire in Santa Clarita has scorched six-thousand acres and is now 50-percent contained.  More than 87-hundred firefighters are battling the flames that have burned over 160-thousand acres and forced more than 212-thousand evacuations since Monday.
###
Craig Martin/at  LAX) SDO) VEN) IE)
Copyright © 2017
TTWN Media Networks LLC

12-08-2017 21:29:08