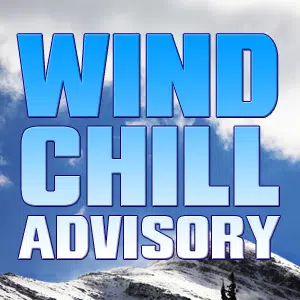 URGENT – WINTER WEATHER MESSAGE
National Weather Service Lincoln IL
220 PM CST Sat Dec 30 2017
…BRUTAL COLD TO USHER IN THE NEW YEAR…
ILZ040>057-061-310430-
/O.NEW.KILX.WC.W.0001.180101T0300Z-180102T1800Z/
/O.EXT.KILX.WC.Y.0002.171231T0000Z-180101T0300Z/
Schuyler-Mason-Logan-De Witt-Piatt-Champaign-Vermilion-Cass-
Menard-Scott-Morgan-Sangamon-Christian-Macon-Moultrie-Douglas-
Coles-Edgar-Shelby-
Including the cities of Rushville, Havana, Lincoln, Clinton,
Monticello, Champaign, Urbana, Danville, Beardstown, Petersburg,
Winchester, Jacksonville, Springfield, Taylorville, Decatur,
Sullivan, Tuscola, Charleston, Mattoon, Paris, and Shelbyville
220 PM CST Sat Dec 30 2017
…WIND CHILL ADVISORY NOW IN EFFECT FROM 6 PM THIS EVENING TO
9 PM CST SUNDAY…
…WIND CHILL WARNING IN EFFECT FROM 9 PM SUNDAY TO NOON CST
TUESDAY…
* WHAT…Dangerously cold wind chills expected. Frostbite may
occur in as little as 10 minutes to exposed skin. Expect wind
chills to range from 10 below zero to 20 below zero on Sunday,
and from 15 below to 30 below zero Sunday night through Tuesday
morning.
* WHERE…Central Illinois and east central Illinois.
* WHEN…The Wind Chill Advisory is in effect from 6 pm this
evening through 9 pm Sunday. The Wind Chill Warning will be in
effect from 9 pm Sunday through noon Tuesday.
* ADDITIONAL DETAILS…Actual air temperatures are expected to
fall to around 10 below to 15 below zero Sunday night and
Monday night. This level of cold has not occurred for a few
years. People who will be outdoors the next few days, especially
on New Years Eve, need to make sure they are properly dressed
for the bitter cold.
PRECAUTIONARY/PREPAREDNESS ACTIONS…
With such cold temperatures, frostbite can occur quickly, and
even hypothermia or death if precautions are not taken. Make sure
you are properly dressed for the bitter cold. Check with local
municipalities for warming shelters, if you do not have access to
a well heated building.