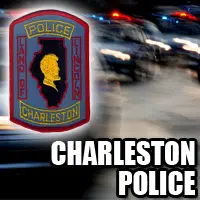 According to a Press Release from the Charleston Police and Charelston Fire Department:
On Friday, 2/16/18, at approximately 1:46 a.m. officers from the Charleston Police Department and members of the Charleston Fire Department responded to 506 Monroe Ave, Mother's Bar, in reference to reports the building was on fire. Assisting agencies included Mattoon Fire Dept., Lincoln Fire Protection District, Ashmore Fire Dept., Mitchell-Jerdan Ambulance, and the American Red Cross. Investigation into the cause of the fire by both CFD and CPD indicated the fire was set intentionally. The investigation led to the identification of the suspect, Brian T. Griffin, 29 of Charleston, formerly Chicago.
The Charleston Fire Department arrived on scene and rescued two people from the roof on the southeast side of the building. A total of nine (9) occupants in the upstairs apartments were either rescued by fire personnel or able to escape on their own. Multiple sources of surveillance has aided officials in identifying the suspect, Brian Griffin.
Based on the evidence obtained in the case thus far, an arrest warrant was obtained for Brian T. Griffin for the offense of Aggravated Arson. Anyone with information on the whereabouts of Griffin is encouraged to contact the Charleston Police Department, message CPD through facebook, or send any tips to Crime Stoppers at https://www.p3tips.com/website/index.htm. The investigation into this incident is ongoing.