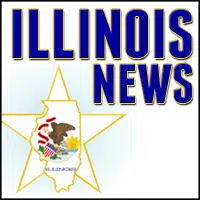 Chicago (Mar. 30, 2018) – As part of an ongoing effort to streamline government and avoid wasteful spending, Governor Bruce Rauner today issued an executive order abolishing 19 boards and commissions that have been inactive for five years or more.
The move eliminates some entities that were created for a special but temporary purpose which has been fulfilled. Others are being abolished because they are redundant with other units of state government.
Over the years, either by statute or executive order, the state of Illinois has created more than 600 authorities, boards, commissions, councils, task forces, and other similar entities. The action taken by the Governor today is the first step in a plan to eliminate more than 100 such entities in the months ahead.
The order does not invalidate any action undertaken or ratified by the eliminated boards and commissions. In addition, though unlikely, any unexpected balances of appropriations, funds, grants, donations or other moneys available to the units will be transferred to the Department of Central Management Services (CMS) or an appropriate Department and expended for similar purposes.
The list of abolished entities is below:
Board or Commission

Last Known

Action

Board of Aeronautical Advisors

None

Agrichemical Facility Response Action Program Board

Report 2003

Air Service Commission I-FLY

None

Commission on Children and Youth

Report 2010

Children's Hearing Services Advisory Committee

None

Children's Saving Account Task Force

Report 2010

Children's Vision Services Advisory Committee

Met 2009

Revenue Commission for Community Services

Report 2010

Cord Blood Stem Cell Banks Advisory Committee

None

Electronic Health Records Task Force

Report 2006

Family Practice Residencies Advisory Committee

None

Food Systems Policy Council, Illinois

Report 2007

Grape and Wine Resources Council

Met 2004

Interagency Coordinating Committee on Transportation

Report 2006

Local and Organic Food and Farm Task Force, Illinois

Replaced 2009

Manufactured Home Quality Assurance Board

Met 2005

Newborn Eye Pathology Advisory Committee

None

Offshore Wind Energy Economic Development Task Force

None

Sorry Works! Pilot Program Committee

None