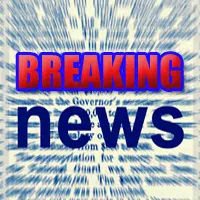 UPDATED: Connecticut Officers Hurt In House Explosion
(North Haven, CT)  —  Several police officers hurt in a house explosion in Connecticut have non-life threatening injuries.  SWAT team members were on the scene at the home in North Haven for a barricade situation when the blast happened.  The explosion was felt by nearby houses and flames can still be seen coming from the structure.  There's no word on the fate of the person who police were trying to get to in the house.
###
Alexander Martin/cm
Copyright © 2018
TTWN Media Networks LLC

05-02-2018 19:20:08
UPDATED: SWAT Officers Reportedly Injured After Standoff Explosion
(North Haven, CT)  —  Several SWAT team members are reportedly hurt after a possible explosion during a standoff in North Haven, Connecticut.  NBC Connecticut reports that several police officers were taken away by ambulance from the New Haven suburb.  Police say there was a man barricaded inside a home there, but they haven't released any additional information.
###
Alexander Martin/at
Copyright © 2018
TTWN Media Networks LLC

05-02-2018 18:02:01