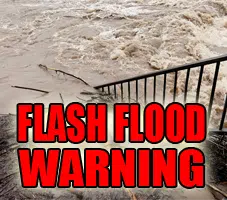 The National Weather Service has issued a Flash Flood Warning for Southern Fayette County and Southern Effingham County until 2:15 a.m. Wednesday, June 20th.
Locations impacted include: Vandalia, St. Elmo, Brownstown, and Farina. As well as Altamont, Watson, Edgewood, Mason, and Elliotstown. Also I70 between exits 61 and 76 as well as exits 79 and 86. Also I-57 near exit 135 as well as 143 and 155.
Always remember, turn around, don't drown.