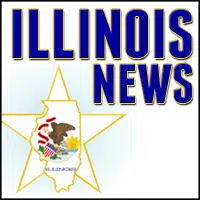 REO Speedwagon was voted as the top musicians in Illinois history by the Illinois Top 200 Project, which is part of the state's bicentennial celebration.
According to an article from the State Journal-Register, REO Speedwagon started as a University of Illinois garage band before becoming famous.
Voting in the next category, top artists and architects, is underway at www.IllinoisTop200.com. The nominees include photographer Vivian Maier, painter Kerry James Marshall, architect Frank Lloyd Wright and sculptor Lorado Taft, according to the State Journal-Register.
Here are the top 10 Illinois musicians chosen in online voting:
They formed in 1967 in Champaign and have since sold more than 40 million records and charted 14 Top 40 rock and pop hits, including "Can't Fight This Feeling."
2. Alison Krauss:
She's a virtuoso bluegrass fiddler and singer, according to the State Journal-Register. She was born in Decatur and raised in Champaign and released her first album at 16. She won 27 Grammys, more than any other woman. Hits include her version of "When You Say Nothing at All."
3. Nat King Cole:
He grew up in Chicago and became a legendary jazz pianist and vocalist, recording and charting over 100 pop hits. He was the first African-American to host a TV variety show.
4. Cheap Trick:
The band formed in Rockford in 1973. They were inducted into the Rock & Roll Hall of Fame in 2016.
5. Miles Davis:
He was raised in Alton and East St. Louis and went on to become a revolutionary jazz trumpeter, according to the State Journal-Register. He was a key figure in developing bebop and jazz fusion and his "Kind of Blue" is the best-selling jazz album in history.
6. Benny Goodman:
He is known as the "king of swing." He grew up in Chicago, was the child of poor immigrants from Warsaw but learned to play clarinet and became one of the most influential performers and band leaders in jazz history. One of his best know tunes is Sing, Sing, Sing.
7. Buddy Guy:
For nearly 50 years, Guy has played music that is all his own, blending Chicago blues with rock, soul and jazz. He is in the Rock & Roll Hall of Fame and has won seven Grammys.
Founded in Chicago in 1970, they are one of the most successful bands of all time, with spots in the Rock & Roll Hall of Fame and the Vocal Group Hall of Fame and over 100 million records sold.
9. Muddy Waters:
Waters was born in Mississippi but ended up as the ultimate Chicago bluesman with songs like "I'm Your Hoochie Coochie Man" and "Rollin' Stone." He is in the Rock & Roll Hall of Fame.
10. Sam Cooke:
Influential as both a singer and composer, Cooke is often called the "King of Soul." He started as a gospel singer in Chicago but switched to secular music and had 29 U.S. top 40 hits.
The Illinois Top 200 is a joint initiative of the Abraham Lincoln Presidential Library and Museum, The State Journal-Register and the Illinois Bicentennial Commission, according to the article.