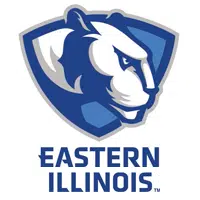 The Eastern Illinois softball team will host tryouts at 3:30 p.m. Monday, August 27 at Williams Field on Eastern's campus.
According to
eiupanthers.com, t
hose interested need to complete the list below and turn it in to Coach Carly Willert in Lantz Office 1415 by the end of day on Friday, August 24
. 
1. Send your EIU E# AND NCAA Eligibility Center ID to: cawillert@eiu.edu
a. Do this ASAP to let us know that you are interested in trying out and eligible to do so
a. Fill out and hand to Athletic Trainer
3. Copy of your insurance card (front/back)
a. Give to Athletic Trainer
4. Orthopedic portion of Physical Conducted by one of our Athletic Trainers
a. The Athletic Training Room is located on the first floor in Lantz
b. They will be available M-F 9am – 12pm
c. Remainder of the physical will be done with Health Services
According to the website, if a student makes the team they will be required to have the sickle cell testing done with Health Services. The results need to be returned before the student is able to practice with the team.
Any costs associated with physical and sickle cell will not be paid by EIU Athletics.
For more information, email Willert with any questions or concerns at cawillert@eiu.edu.