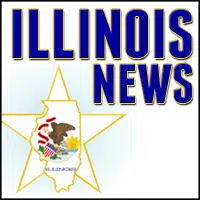 SPRINGFIELD — Gov. Bruce Rauner signed legislation today that gives the state's colleges and universities tools they need to attract in-state students with improved financial aid plans, a more liberal application of credit transfers, and increased student counseling supports.
HB 5020 revises MAP to give priority access for eligible returning students. MAP renewals are awarded annually throughout a student's post-secondary education but now there will be a priority consideration for existing recipients. Nearly 130,000 students received MAP grants in FY18 and all but graduating students may be eligible for priority status in FY19.
"Our colleges and universities are among the greatest in the world" said Rauner, "and they ought to be choices of first resort for students who reside here. The MAP Grant revision means our schools are now in a position to make aid offers that Illinois-based students will be more eager to accept."
Rauner also signed SB 2354, which makes it easier for thousands of students to transfer credits from one Illinois school to another. The new law encourages institutions to counsel students more closely on how best to apply credits toward degrees and requires students who submit 30 or more credits to declare their degree interest so that the schools can advise on the best path to completion.
The idea is to help prevent students from spending time and money on needless credits.
"These bills are a direct product of the Illinois General Assembly's bipartisan, bicameral Higher Education Working Group," Rauner said. "The group did great work and it will make a big difference for schools, parents and students in our state."
The working group includes three members from each legislative caucus and is co-chaired by Sens. Pat McGuire and Chapin Rose and Reps. Kelly Burke and Dan Brady. Their goal is to make Illinois' colleges and universities more attractive and affordable for students throughout the state. Additional legislation the group has proposed will be acted upon later this month. "Bipartisan action to promote post-secondary affordability and degree attainment helps our students, families, community colleges and universities and improves our state's economy and quality of life," said Sen. McGuire.
"Last year, I joined a small number of lawmakers to form the Higher Education Working Group, tasked with addressing the enrollment decline in higher education. The result of our work was legislation that strives to do better for Illinois students, making Illinois' higher education system more attractive, stable and responsive to the needs of our students," said Sen. Tom Rooney, R-Rolling Meadows, minority spokesman for the Higher Education Committee. "I applaud the governor for supporting our efforts to keep students in-state and look forward to working together in the future to make Illinois' public universities and colleges more competitive."
"My higher education changed my life for the better, and it created opportunities that I never would have had otherwise," said Rep. Emanuel Chris Welch, D-Hillside. "For too long in Illinois, we have sent the wrong message of uncertainty about the higher education experience here. Today, we have taken concrete steps to turn that around. As chairman of the House Higher Education Committee, my goal is to provide more stability and certainty for our colleges and universities and more funding and opportunities for students to stay, work, live and enjoy being in Illinois for the long term. These two programs take an important step in that direction."
"Illinois college and university students will now have a point in their academic journey, at 30 credit hours, where they can receive guidance from an adviser," said Rep. Norine Hammond, R-Macomb. "This guidance will save them time and money by reviewing their completed courses and informing them of required courses for their degree — preventing them from taking any unnecessary classes. Additionally, the new process for reversing transfer credits will make it easier to attain an associate degree from a community college."
"These new laws will go a long way in helping Illinois keep some of our most talented and brightest students here," said Sen. Sue Rezin, R-Morris. "I want to thank the Higher Education Working Group for their efforts in bringing this critical legislation forward."
"These measures are about taking fundamental steps to address some of the issues currently identified within Illinois' institutions of higher learning, underscoring the need to provide a higher education system that works for our students and encourages them to seek their degrees in-state," said Sen. John Curran, R-Downers Grove. "I'm excited to see these bills receive the governor's support and hope that this will give lawmakers a platform to continue to work to make Illinois' higher education more competitive and reliable."
"These laws will strengthen our universities and most importantly, it tells our students in Illinois that we want them here," Sen. Neil Anderson (R-Andalusia) said. "By making college more affordable and attractive, these laws can be the first step in reversing the trend of our talented students going out of state."